How to make sure your files are Print Ready
Your file should be saved as PDF or at least JPG. This can be done in nearly every software when saving the file. If quality options are given, choose the best one.

Whenever possible the file should be set to CMYK and have 300DPI.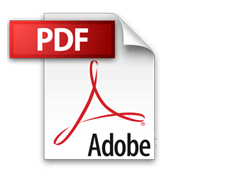 How to send us your files
Files up to 10MB can be sent by email to [email protected]
Bigger files can be sent via wetransfer.com or similar tools.
Of course you can also bring your files personally on a USB stick or HD.
Adding Bleed to your designs
If your design has a coloured background and needs to be printed to the borders of the paper, it will need bleed.
Add (or stretch) 3mm to your design on all sides.
If you do not add bleed, your print will be slightly smaller than your required size.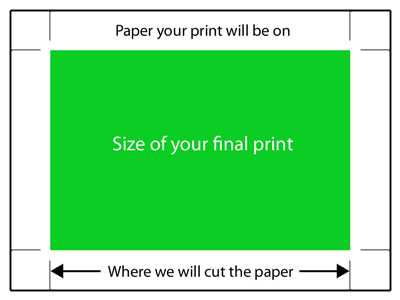 Design without bleed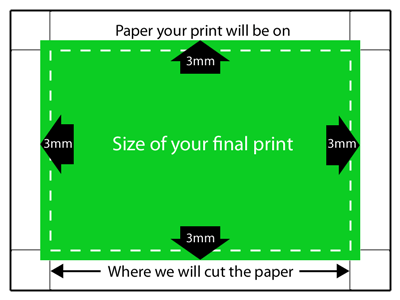 Design with bleed